X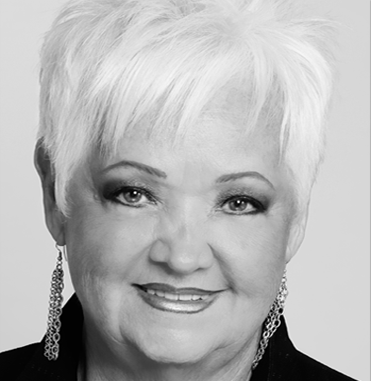 FRANCES DUBOSE
As a National Educator, Frances has created a comprehensive, education program available to stylists across the country, including hands-on classes, seminars and videos, featuring over 25 educational DVDs for hair stylists. She has inspired and trainedthousands of stylists nationwide through her infectious love of hairdressing, keen eye for hair design and innovative techniques. She is the creator of the High Gear Cutting System, the most innovative, fool-proof approach to creating universal shapes that every designer should know, and is also the creator of the most fashion forward styles with the SHARK TOOTH RAZOR, an ergonomically-shaped tool for amazing ease of use and sculpting execution. In addition, Frances co-authored "How to Become a Salon Professional," has had her work appear in magazines and publishers worldwide, and has been a salon owner for over 40 years, with 25 years as an Intercoiffure member.
X
TRENT DAY
With his vibrant spirit, imaginative motivation, and innovative cutting and coloring methods, Trent Day will inspire you to take hair from traditional art to the creative craftsmanship that defines who you are and who you want to be. With 20+ years of experience as a salon owner, stylist, international guest artist, and artistic director, Trent has shared his vision and techniques throughout the world, including Australia, New Zealand, Japan, Taiwan, China, France, Switzerland, Scotland, England, Ireland, Sweden, Mexico, Canada, Dominican Republic, British Virgin Islands, Costa Rica, Bermuda, Puerto Rico, and the Netherlands.
X
ANDREA HARBISON
Andrea Harbison moved to Nashville, TN, immediately following graduation from beauty school in Indianapolis and is now the proud owner of the thriving La Dolce Vita Salon in Franklin, TN, where she specializes in color work and hair extensions. She loves how color techniques are constantly changing, giving her something fun and new to try all the time and ensuring her clients are never bored with their color. Her innovative use of tools and fearless courage to try something new always sets the tone for her classes. Andrea is highly skilled in color melting, blonding, blurring, and highlighting techniques, for seamless blends of haircolor.
X
WILLIAM WHATLEY
William is a celebrity stylist, international platform artist, salon owner and educator with a resume of experience that allows him to lead his classes with the knowledge and creativity to truly inspire his peers. He has been featured on famed TV talk shows, including Oprah and On Air with Ryan Seacrest. William starred on Fox's hit television series, Ambush Makeover, and has collaborated with major designers, including Dolce and Gabbana, Roberto Cavalli, and Betsey Johnson. Working with some of Hollywood's most elite clients and behind the scenes at some of the most famous award shows, such as the Grammys, the Oscars, the People's Choice Awards, and the American Music Billboards, he proudly boasts over 30 years of top-notch experience behind the chair. William's stage presence is inspirational, yet cutting edge, taking any stylist in his audience to a higher level.
X
CORY MARTIN
Born and raised in Las Vegas, Cory has been a master in the beauty industry for over 22 years, beginning with his training in L.A. under Laurant D and Michael Boychek of Prive. After returning to Vegas, he began working with celebrity stylist, William Whatley, doing fashion shoots, styling for the Grammys, and platform work across the United States. As a salon owner and stylist, Cory now focuses on education and taking the hair industry to the next level.
X
TONY DIFRAIA
Tony has been a salon owner, stylist and colorist in the Boston area for over 40 years. He has shown how to take a design idea to a completed work that matches his vision. His discussion on color theory, semi and demi color, as well as the use of new salon technology and time-saving techniques of low-lighting, high-lighting and glossing for today's fast-paced customer market are timely and on target. He also specializes in balayage, teaching you how to create eye-catching palettes with busts of color, or subtle hues so that your clients always stand out.
X
KARLA VAZQUEZ
Karla Vazquez's Cutting Methods as well as her color placement techniques have been described as "exquisite". Karla Has traveled nationally and internationally and has shared the stage with some of our industries icons such as The great Yosh Toya, Terrence Renk, William Whatley and Trent Day. As the owner of Illusions Salon in San Diego, California, Karla practices and hones her craft in practical application on a daily basis. The looks she creates have made her salon one of the up and coming in the area, and in 2016 American Salon named her a "30 Under 30 Hair Colorist" in the nation, placing her in the 6th spot. All who attend and witness her presentations are sure to leave motivated, educated and inspired.
X
JENNIFER BULLOCK
Jennifer Bullock began her career at The Salon Professional Academy in Ohio before taking off to Chicago to immerse herself in education, soaking up as much knowledge as possible while working as an apprentice. She constantly attends new, ongoing education classes, such as becoming certified in Wayne Grund razor, New York Curl, and Sassoon cutting, as well as countless advanced coloring courses.

Her passion as a colorist is fueled by the science behind haircolor, as well as creating gorgeous, fashion forward looks. Her motto? The more science we understand, the more art we can create. Jen views hair as her fabric canvas and her mission as a stylist is to tailor each look to the individual, so the hair Photography from becomes part of the whole ensemble.